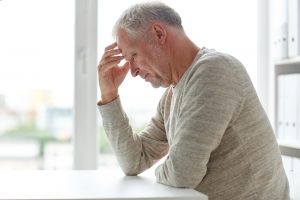 Grief affects us all at some point in our lives, however for some its impact is far greater than others.
One of the most crushing feelings of despair and sadness one may experience can be due to the loss of a loved one or another tragic life event. Suddenly losing something that you hold value can have a drastic impact on your life and day-to-day functioning. Grieving is a totally normal and acceptable reaction to these horrible life-events that many of us will encounter at some point in our lives.
How we deal with grief can highly personal and will always depend on the situation. It may take weeks, months, or even years to heal completely and return to a healthy state. Therefore it is important to realise these feelings of grief will eventually fade and the associated sadness, anger, and shock will disappear.
Are you experiencing grief?
You may be suffering from grief if you are experiencing:
A state of shock, as if you have just woken up from a nightmare and are still in disbelief of what has happened.
Anger towards a specific person or event, and blame them for what has happened.
Sadness and large amounts of crying or isolation.
Your body may change physically and become more prone to weight gain/loss and illness.
Longing for the time prior to the event.
If these feelings of grief are negatively impacting your life and you feel like they have persisted for too long then it is important to seek help. Ongoing grief can lead to depression and stress, as well as limit your potential for life opportunities and happiness.