– by Elaine Collins, Clinician, Counselling & Psychology Services, Brain Training Australia
Attention Deficit Hyperactivity Disorder (ADHD) is a neuropsychiatric disorder characterised by the presence of symptoms of inattention, hyperactivity and impulsivity. It is considered a disorder that mainly affects children, but it has been shown that more than 50% of cases persist into adulthood and can have serious consequences in the academic, occupational, legal and family environment, in addition to being underdiagnosed and incorrectly treated in routine clinical practice (Reyes Tica & Reyes Ochoa, 2010). 
It is important to know the specific symptoms of ADHD in adults and the best treatment strategies to address this disorder in all its complexity. 
ADHD symptoms in adults may differ from those in childhood, as hyperactivity may decrease and impulsivity may be less evident.  In contrast, adults with ADHD often have symptoms of:
inattention

difficulty concentrating

distractibility

forgetfulness of tasks

problems completing projects 

difficulty organising their time 

difficulty organising daily activities

difficulty maintaining order in their environment

emotional problems such as anxiety, depression and low self-esteem
(Reyes Tica & Reyes Ochoa, 2010).
In contrast to children with ADHD, adults may have developed compensatory strategies to cope with their symptoms but may still experience significant difficulties in their daily lives.
What support options are available for Adult ADHD?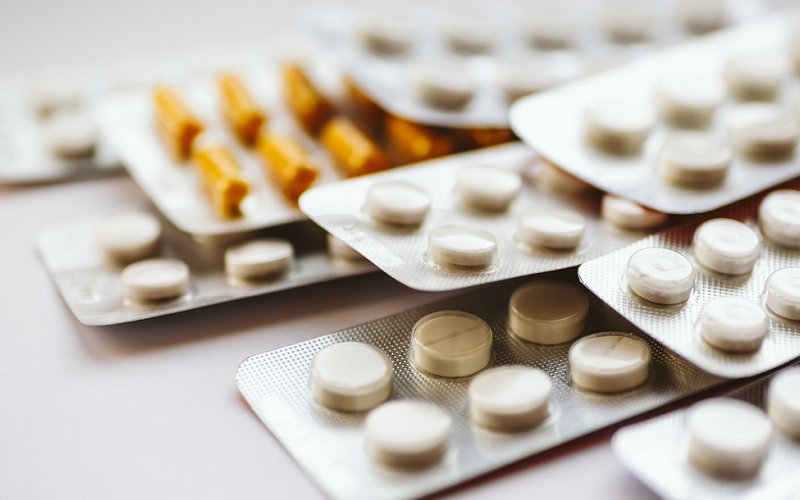 Clients come to us at various stages throughout their ADHD journey. Some may be starting to explore assessment and diagnosis, while others may be looking to explore their intervention options.
Some clients may require medication, some may need therapeutic support, and others may require a blend of both. As a mental health therapy service, at Brain Training Australia, we do not medicate (as we are not a medical service), so we support our clients presenting with ADHD symptoms by offering therapeutic intervention such as Cognitive Behavioural Therapy (CBT) and well-being support options such as Neurofeedback Brain Training. 
Cognitive Behavioural Therapy (CBT) can be an effective tool for the treatment of ADHD in adults since it focuses on identifying and changing patterns of thinking and behaviour that may be contributing to ADHD symptoms. For example, it can help patients develop strategies to improve their attention and concentration, as well as to manage their impulses and emotions; to set realistic goals and develop organisational and planning skills; to treat emotional problems such as anxiety and depression that may be related to ADHD.
Miranda et al. (2014) found significant differences between adults with and without ADHD in family and academic functioning, exhibiting that ADHD symptomatology predicted significant deficits in the family domain and in self-concept, and that, in addition, comorbidities mainly influenced the family and at-risk activity domains.
It is important to study the effective treatment for this type of psychopathology. It has been said that medications are effective in the treatment of ADHD, but they have limitations in understanding that although medications may reduce ADHD symptoms, they do not necessarily address the functional difficulties associated with the disorder and that some patients may experience unwanted side effects or may not respond well to medications (Safren, 2006).
Thus, cognitive behavioural therapy (CBT) is a structured psychotherapeutic approach that has been shown to be effective in the treatment of ADHD in adults (Safren, 2006), being able to help address the functional difficulties associated with the disorder and improve patients' quality of life, while allowing the patient and therapist to follow a specific agenda relevant to the patient's goals and, therefore, stay focused on treatment goals.
How Cognitive Behavioural Therapy works for ADHD symptoms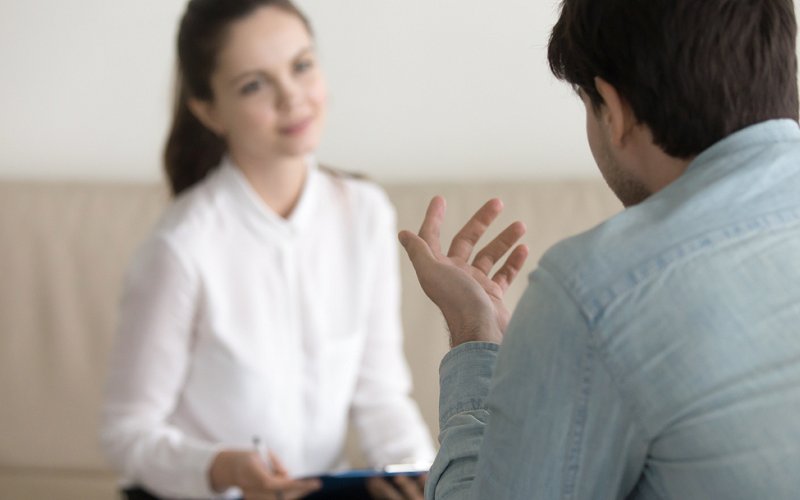 It is possible to understand, therefore, that modification of dysfunctional thoughts resulting from ADHD, in the context of CBT, occurs by teaching patients to treat their thoughts as hypotheses rather than facts, i.e., they are educated about negative biases in thinking and are asked to systematically monitor and re-evaluate their thoughts (Safren, 2006). In other words, patients learn to identify and question their dysfunctional thoughts and replace them with more realistic and adaptive thoughts. In addition, CBT can also include behaviour modification techniques to help patients develop practical skills to address the functional difficulties associated with ADHD.
It is possible to state that the Cognitive Behavioural Therapy approach to treating ADHD in adults focuses on helping patients develop skills to manage their symptoms and improve their daily functioning, i.e., it focuses on identifying and changing patterns of thinking and behaviour that may be contributing to ADHD symptoms, as well as specific strategies to improve organization, planning, and time management can be taught (Sprich et al., 2012).
Cogntive Behavioural Therapy (CBT) is an evidence based approach to Adult ADHD
In terms of the evidence for Cognitive Behavioural Therapy, it is possible to state that adults who were already receiving medication treatment but still experienced significant residual symptoms were compared to those who received CBT (Sprich et al., 2012). In this context, compared to continued treatment with medication alone (n = 15), adults receiving the CBT intervention (n = 16) achieved significant reductions in self-reported ADHD symptoms assessed by independent clinicians (Sprich et al., 2012). Likewise, significant reductions were observed in self-reported and clinician-rated anxiety symptoms as well as clinician-rated depressive symptoms (Sprich et al., 2012).
In conclusion, cognitive behavioural therapy has proven to be an effective intervention in the treatment of Attention Deficit Hyperactivity Disorder in adults, with the understanding that studies have consistently shown that CBT can help adults with ADHD improve their ability to manage their symptoms, improve their daily functioning, and reduce the interference of the disorder in their lives.
It focuses on identifying and modifying negative thought patterns, developing self-regulation and time management skills, improving organizational skills, and setting realistic goals. Thus, by providing adults with practical strategies and cognitive and behavioural tools, CBT helps them develop greater control over their symptoms and improve their functioning in different areas of their lives, such as work, relationships and self-care.
Along these lines, it is important to note that the effectiveness of CBT can be enhanced when combined with other interventions, such as ADHD education, appropriate medication and psychosocial support. We must also understand that while CBT is not a cure for ADHD in adults, it offers a valuable and effective tool to help people manage the challenges associated with this disorder, given that through the acquisition of specific skills and the implementation of adaptive strategies, adults with ADHD can experience a significant improvement in their quality of life and achieve a higher level of functioning in different aspects of their daily lives.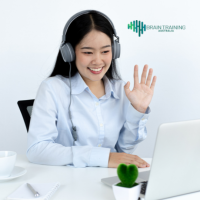 Let us help you – here is how to get started.
Your first step is to book online with us for an Initial Consultation with a member of our Counselling & Psychology Team.
All Counselling & Psychology services at Brain Training Australia are conducted online through Telehealth.  We provide you with a link for your session and just just click it to access at the date and time of your appointment. 
If you are in the very early stages of exploring the possibility of Adult ADHD, then you may be interested in accessing our Adult ADHD Assessment service.
The team at Brain Training Australia recognise the unique qualities of all our clients and will work closely with you to personalise your therapeutic experience so that you can achieve your goals of optimal mental processes.
We look forward to helping you live a happier and healthier life.
Useful Podcasts on Adult ADHD
Podcasts are a great resource when you have ADHD. You can listen and learn about the latest ADHD research (even while performing another task, like housework). Here are four compelling ADHD podcasts:
ADDitude ADHD Experts Podcast
Leading experts in the ADHD world share their knowledge.
Distraction with Dr. Ned Hallowell
The Distraction podcast is hosted by Dr. Edward Hallowell, ADHD expert, author and psychiatrist.
ADHD reWired with Eric Tivers
Hosted by coach and therapist Eric Tivers.
Adult ADHD ADD podcast
Hosted by Bahman Sarram and ADHD coach Michael Joseph Ferguson.
Useful books on Adult ADHD
Natural Relief for Adult ADHD: Complementary Strategies for Increasing Focus, Attention, and Motivation With or Without Medication
by Stephanie Sarkis, PhD
People are usually very curious about whether ADHD can be treated naturally. In this book, the author offers a comprehensive overview of the different options, all backed by the latest research.
The Queen of Distraction: How Women with ADHD Can Conquer Chaos, Find Focus, and Get More Done
by Terry Matlen, MSW
This book addresses the problems women have with ADHD, including how hormones affect ADHD symptoms and the different stages of life.
ADD and Your Money: A Guide to Personal Finance for Adults with Attention-Deficit Disorder
by Stephanie Sarkis, PhD, and Karl Klein, JD
ADHD symptoms can make organizing personal finances very challenging. This book gives practical ideas and solutions so you can pay your bills on time and plan for the future.
Fast Minds: How to Thrive if You Have ADHD (Or Think You Might)
by Craig Surman, MD, Tim Bilkey, MD, and Karen Weintraub
A practical guide to help you and your loved ones understand ADHD symptoms and develop strategies to put a stop to being chronically overwhelmed.
The ADHD Effect on Marriage: Understand and Rebuild Your Relationship in Six Steps
by Melissa Orlov
Untreated ADHD symptoms such as forgetfulness or impulsivity may cause conflict in marriages. This book addresses these patterns and offers six steps to rebuild a relationship.
The Mindfulness Prescription for Adult ADHD
by Lidia Zylowska, MD
Mindfulness can help adults with ADHD improve focus and attention. In this book, Dr. Zylowska explains the benefits and how to practice mindfulness in your life.
References
Miranda, A., Berenguer, C., Colomer, C., & Roselló, R. (2014). Influence of the symptoms of Attention Deficit Hyperactivity Disorder (ADHD) and comorbid disorders on functioning in adulthood. Psicothema, 26(4), 471-476. Retrieved from http://www.redalyc.org/articulo.oa?id=72732458006
Reyes Ticas, J. A., & Reyes Ochoa, E. (2010). Trastorno por déficit de atención e hiperactividad (TDAH) en adultos [Attention Deficit Disorder and Hyperactivity (ADHD) in Adults]. Revista Médica de Honduras, 78(4), 169-224. Retrieved from http://cidbimena.desastres.hn/RMH/pdf/2010/pdf/Vol78-4-2010-10.pdf
Safren, S. A. (2006). Cognitive-behavioral approaches to ADHD treatment in adulthood. The Journal of Clinical Psychiatry, 67(Suppl 8). Retrieved from https://www.psychiatrist.com/read-pdf/3117/
Sprich, S. E., Knouse, L. E., Cooper-Vince, C., Burbridge, J., & Safren, S. A. (2012). Description and demonstration of CBT for ADHD in adults. Cognitive and Behavioral Practice, 17(1), 10.1016/j.cbpra.2009.09.002.