Neurofeedback & Cognitive Science Brain Training for Anger Management
Teach your Brain how to self-regulate and break patterns of anger
Regain calm, clarity & focus
Advanced Brain Training Technology & Cognitive Science methods to help regulate your Brain Behaviour
Evidence-based methods supported by Clinical Research
Qualified Health Practitioners
Personalised Brain Training Programs to suit your schedule and budget
Medicare, Private Health Fund, NDIS & DVA rebates available which can go towards part of or even the full cost of your session.
Feel a mental shift from your first session
Neurofeedback Brain Training As Seen In...
Is Anger Taking Control of Your Life?
Constant uncontrollable anger is a debilitating condition which can ruin your life if you let it.
At what point do your acts of anger and aggression go beyond what is reasonable and start to negatively impact your relationships and personal life? Whether it be road rage, verbal abuse or even physical acts of aggression. Being unable to control our anger effectively can lead to terrible consequences for our loved ones and ourselves.
A normal and common emotion, anger is totally acceptable when channelled in an appropriate way. It can help us face pressure and cope with difficult situations. But if misused, it can lead to trouble with the law, physical, emotional and psychological abuse toward loved ones, and damaged property.
Symptoms of Anger & Aggression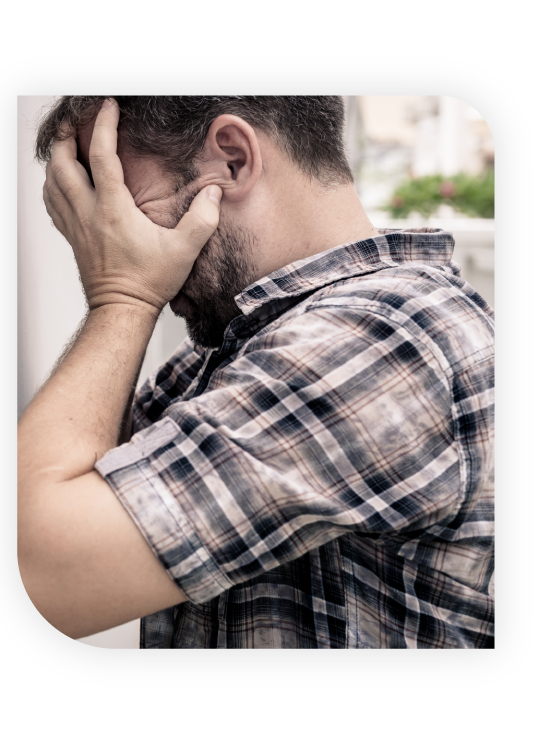 You may have anger problems if you:
Find yourself angry often.
Get frustrated at small and often insignificant causes, or the level of anger exceeds what is appropriate for the situation.
People close to you have expressed concerns about your anger or are scared of you.
You feel anger and aggression are necessary to solve problems.
Drugs and alcohol are used to manage your anger.
If you notice these warning signs in yourself or in others, it is important to seek help and learn how to manage this anger. Having it under control can lead to improved relationships and being able to solve problems more effectively.
As well as other physical and emotional health benefits, as the body's response to anger is similar to that of being under stress, with increased heart rate, muscular tension and being unable to concentrate clearly.
How Can We Help Your Anger
At Brain Training Australia we off Neurofeedback Brain Training for clients struggling with anger & aggression and opting for a non-invasive and natural approach to retrain your brain activity and responses.
Neurofeedback
Neurofeedback is a highly relaxing process and can benefit absolutely anyone who wishes to overcome anger. Suitable for children, teenagers and adults. The client is simply required to relax in a recliner armchair while the Advanced Brain Training technology detects turbulence or inconsistencies in brainwave activity using an EEG, and corrects it using auditory perception interruption as you listen to some nice relaxing music.
Setting A New Standard in Peak Mental Performance
Natural & Non-Invasive We focus on the source, not just the symptoms: train your brain to self-regulate in our natural & non-invasive approach of Neurofeedback & Cognitive Science Brain Training
Evidence Based Practice
Neurofeedback is grounded in decades of evidence based clinical research and neuroscience indicating significant improvement in clients symptoms and overall well-being. Know you are making the best decision for your brain by reading
the latest report
on the actual system which we use at Brain Training Australia, reflecting the results of Neurofeedback Brain Training based on almost 3 million hours of use internationally.
University Qualified Practitioners The Practitioners at Brain Training Australia are Qualified Health Practitioners (Registered Psychologists, Social Workers or Occupational Therapists) who are also Certified Neurofeedback Trainers. When you visit Brain Training Australia you will be working with a Health Professional who is Registered with their relevant Professional Body and Certified in the specific technologies which we use.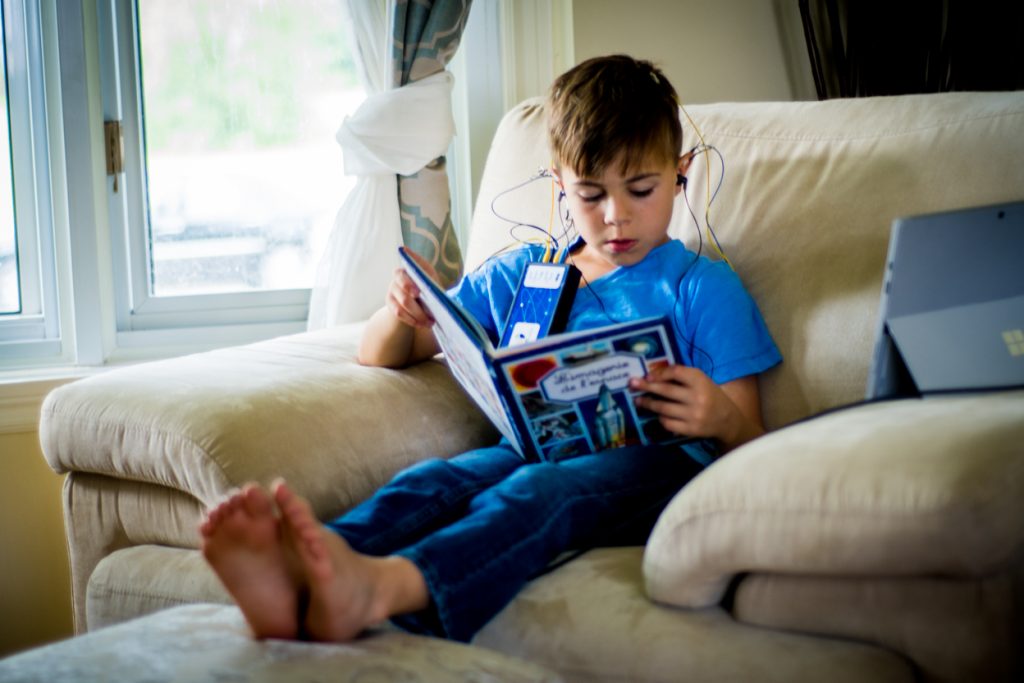 Helping 1000s of Australian Customers Brain Training Australia offers a scientifically based results driven approach. We have carefully chosen and invested in Advanced Neurotechnology to afford our clients the best possible experience. Our Certified Practitioners helped hundreds of  Australians overcome their issues every month.
Feel a mental shift from your very 1st Session Neurofeedback Brain Training allows your brain and central nervous system to release old habits and re-train itself in a healthier form. It's like going to the gym for your brain – so it takes time and commitment on your part. On average clients complete a Program of 10-15 sessions, however clients can experience a noticeable change even from their very 1st session.
We measure your progress Before you start you Brain Training Program with us, you will be asked to complete some emotional well-being assessments to gauge your individual starting point. We measure your progress indicators at the end of each session and your intake assessments are retested every ten sessions to monitor overall progress.
Frequently Asked Questions
Get Help for your
Anger in Perth
It's like going to the gym for your brain.
Neurofeedback Brain Training is a form of operant conditioning, so in every session you are building on the mental resilience and adaptability gained from the last session. Your brain is like a muscle, so you need to train your mental health similar to training your physical health. You do not need to wait for a few sessions to see if you will feel any different, you will be able to notice this from your first session and to see if this is a modality that you can benefit from. The only thing we need from you is your commitment. Otherwise, it's quite a passive and relaxing experience.
The first step is to get in contact with us and book in for your First Appointment. The team at Brain Training Australia recognise the unique qualities of all our clients and work closely with you so that you can achieve your goals of optimal mental processing. As you work through a Brain Training Program with us, we use tracking tools to monitor your progress. The average client requires 10-15 sessions and regular sessions are essential.
Come join the millions of Neurofeedback Brain Training users
worldwide and experience the benefits today.
We look forward to helping you live a much richer, happier and healthier life.