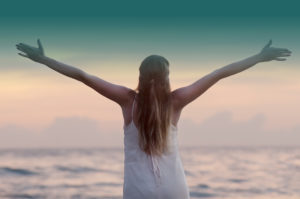 Loving individuals value close relationships with others, in particular those in which sharing and caring are reciprocated. Love can be expressed towards those we depend on, those who depend on us, and toward those we feel romantic, sexual and emotional attraction to.  This strength allows people to put their trust in others and make them a priority in making decisions. They experience a sense of deep contentment from their devotion.
How to demonstrate this Character Strength:
Movies: Doctor Zhivago (1965), The English Patient (1996), Sophie's Choice (1982), The Bridges of the Madison County (1995), Iris (2001), My Fair Lady (1964)
Songs: The Rose (Bette Midler), Isn't She Lovely (Stevie Wonder)
Suggested strategies that correlate with this strength:
Express (verbally and / or non-verbally) to your loved ones that no matter what happens, your love for them will remain unconditional
Express your love through physical gestures (hugs, kisses, cuddling, giving a gentle massage)
Focus on the implicit motives of your loved ones, rather than their behaviours
Explore and appreciate the strengths of your loved ones.
Arrange a date with your mate that celebrates both of your signature strengths
Express your love through gifts, and when or where possible create the gifts yourself.
Always celebrate days or occasions that are mutually important.
Expressed your love creatively (eg through a poem, notes, sketches, photographs of an important place, event, or situation which reminds you of mutual love)
Help your loved ones with a self-improvement plan (eg a new class, weight loss, exercise, a new career)
Plan and host a dinner party with your significant other.
Reunite at the end of the day and discuss how it went
Attend a concert, theatre, movie, or go dancing with your loved one.
Engage in a favourite activity such as going hiking, to an amusement park, biking, walking in the park, swimming, camping, jogging
Attend your child's sporting events or performances (recital, play, etc) together.
Go out (without kids) for brunch or dinner
Help your loved ones plan their future by helping them identify their signature strengths. Then collaborate to design a future based on their signature strengths.
If you want to help your loved ones, first consider their strengths. Design your help around their strengths.
Tape record your parents earliest recollections and share them with your children
Make a family blessing journal in which everyone writes good things that happen to them daily.
By monitoring the above, you will be able to catch when there is an incongruence in this personal strength. An incongruence will compromise you and cause inner conflict, so the above will help you keep on the right track.
Yours in wellness,
Elaine x
Elaine Corcoran
Clinical Director I Brain Training Australia I Perth WA
References:
Niemiec, R. M, 2017, Character Strengths Interventions, Hogrefe, Boston
Tayyab, R., Anjum, A., 2005, 340 Ways to Use VIA Character Strengths, University of Pennsylvania