NDIS Mental Health Occupational Therapy (OT) Services
*** THIS PAGE IS UNDER CONSTRUCTION***
Mental Health Occupational Therapy works by helping the client lead a more active and independent life and helps to develop independance through a combined approach of Technology and Therapy.
Our NDIS approved Mental Health Occupational Therapy service focuses on physical, psychosocial, sensory or cognitive disabilities.
We work with you and those close to you to maximise your independence. You may be looking to improve your ability to perform tasks in your home including self-care, capacity building e.g. therapy aimed at building your capacity, daily activites or finding out about Assistive Technology to improve daily living.
We help you to get more out of life today.
What is Occupational Therapy and Assistive Technology?
The overarching goal of Occupational Therapy is simple: Help patients live life to the fullest.Our aim is to work with you to enable you to participate in the day-to-day activities you want to do or need to do. Mental health issues can have a significant impact on a person's ability to carry out everyday activities. Everyone is unique in what difficulties they experience, but some common areas of difficulty including managing emotions.
Assistive technology is an umbrella term for any equipment or aid that improves capacity building in functioning and independence, and supports a person with disability to reach their goals in the home, the community and the workplace. With the support of this technology, no matter what's important to you, you can achieve, develop and learn just like everyone else.
Symptoms Occupational Therapy (OT) Technology and Therapy can help with:
Access Options
Our Occupational Therapy team assess your situation and provides personalised services to help you do the things you want and need to do to, in the most effective way possible. We offer these services through:
In-person suport – face to face with our Senior Occupational Therapist (Perth Office only) for OT Consultations and in-person Neurofeedback Brain Training sessions.clinic-based support.
At-home support – online Occupational Therapist (OT) Telehealth Consultations, plus access to the same Neurofeedback Brain Training technology which we use in clinic, available Australia-wide
Our Occupational Therapists work closely with NDIS participants, using the latest research and technologies in their field to assess and design rehabilitation programs that are evidenced based, efficient and effective. This ensures that you (or some one you care for) are always receiving the highest quality services.
Types of NDIS Support Budgets
Every person living with a disability has different needs. NDIS funding provides NDIS participants with with the supports needed for your disability and help work towards your specific goals. Funding is based on what is 'reasonable' and 'necessary' to pursue your goals, in addition to the support provided by family, friends, and other community and government services. There are three types of support budgets that may be funded in your NDIS plan (as explained below). If you are not sure which type of support you have access to just contact us and we can talk you through your options. We are happy to provide you with a quote for the provision of services in advance of accessing them with us, so that you can seek approval in advance - just send us a message through the website. 
Occupational Therapy for Mental Health & Emotional Well-being

What do Mental Health Occupational Therapists do?
Occupational therapists (OTs) specialising in mental health draw on a range of psychological and occupational therapy strategies to help people understand and cope with their daily function.  Mental health OTs assist people who are struggling with adverse life circumstances, such as grief and adjustment, emotions, stress and parenting, and can help people with severe and complex mental health conditions, from anxiety to depression, and work with developmental conditions, such as 
Autism Spectrum Disorder (ASD)
.

Strengths Based Approach. Occupational therapists provide strengths-based, behaviourally-oriented and goal-directed services to improve mental health and wellbeing, and to help a person access personally relevant and valued roles in life. OTs take a holistic, person-centred approach focussed on supporting an individual to function and experience enhanced wellbeing through participation in the activities and environments of their daily life.

Occupational Therapy – Assistive Technology, Equipment and Aids. We want you to develop independence through technology. Our Occupational Therapists are passionate about helping you lead a more active and independent life. Whether your aim is more freedom in daily living, attending a weekly book group, or learning to drive, we're here to prop you up and get you over any barriers.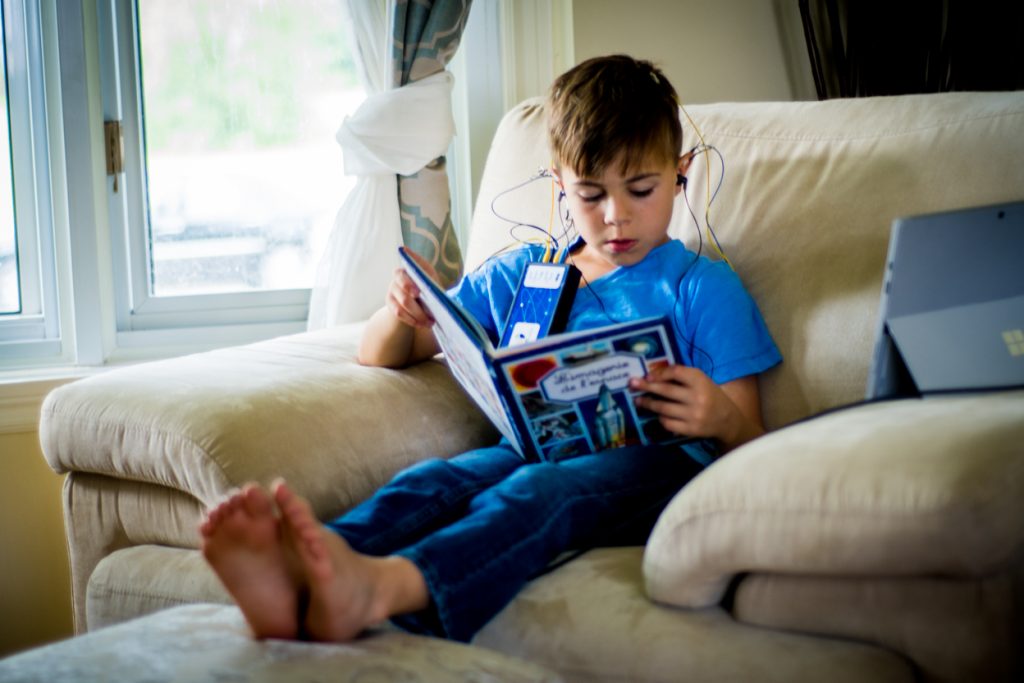 Helping 1000s of Australian Customers since 2016
We have helped thousands of Australians contain, alleviate or resolve their presenting concerns since we opened our doors in 2016. We are a small team of Clinicians who are passionate about helping you to develop independence through a combination of assistive technology and therapy.

Tailored to meet your needsIt's vital to be properly assessed by a trained health professional to ensure the assistive technology chosen is the best match and the right tool for the task. Our Occupational Therapists have the skills, qualifications and experience to carry out assessments for specialised equipment prescription, to improve your functional capabilities.

Prescribing technologyTrained health professionals are needed not only for the assessment stage but also for the proper prescription, user training and implementation stages of the assistive technology. We then help you select, rent or buy, set up and train you in the chosen devices or aids, so that they're correctly used and you're set up for safety and success.