You Must Not Walk your Journey of Auditory Processing Disorder Alone...
That is why we are here for you!
Neurofeedback Brain Training As Seen In...
You Don't Need to Suffer Auditory Processing Disorder Alone...
Auditory processing disorder (ADP) affects about 5% of children of school-going age. It can also be suffered by autistic people. In recent times, there has been an upsurge in the percentage of people who are suffering from ADP and so far, awareness has been created and there's been a substantial outreach to help people understand this cause better and know how to manage the situation. APD has to do with the central nervous system, and how it processes data. Just like ADHD, it affects one's learning ability. This can lead to sensory disintegration and intellectual dysfunction.
However, the Auditory Processing Disorder doesn't occur as a result of a high order, or other deficits. Also, not every form of intellectual dysfunction or learning disability can be termed APD.
Good thing is that assistance has been made available to every person who wants to manage and learn how to handle their ADP condition and get better at it.
At Brain Training Australia, we'd help you alleviate and take care of your ADP symptoms and guide you on how to live better with the condition.
Our intervention is very much safe and natural. Especially for patients who'd opt for the natural procedure.
What more?
At BTA, our method of treatment is very much safer, natural, and medication-free; our wellness module is top-notch and advanced. We apply the most technical approach and use the most advanced neurotechnology tools and equipment, all for your well-being and to obtain the optimum result.
More so, all of our tools, equipment, and treatment approaches are authorized by the U.S Food and Drug Administration. In order words, it takes care of your general well-being and it averts your chances of encountering risks and complications.
What is Auditory Processing Disorder –ADP?
Auditory Processing Disorder, in other words also identified as Central Processing Disorder, has been on an upsurge and has about 5-7% of people suffering from it. In this condition, kids unlike their contemporaries, find it critically difficult to understand what they listen to or hear. The reason is that there is no aligning coordination between the brain and the ear. There is an interruption in the way the brain processes information and what it makes of it. Also, there is interference in the way the brain identifies speech.
However, the good news is that when the right approach to management is applied, children suffering from ADP would be able to do better academically and in all areas of their endeavors.
On the other hand, diagnosing or identifying that a child has ADP is of the essence and would go a long way in curbing the effect. If the diagnosis is not carried out on time, the child would end up facing challenges academically and socially.
Children who are suffering from Auditory Processing Disorder tend to hear loud sounds that are produced within the environment that they are in, however, the issue in the condition is their inability to differentiate the simplest sounds from the words, even when it is as audible as a loud thud.
This is mostly seen where the child isn't paying so much attention to the words that are being said. For instance, when there is a noise in the background other than what is being said directly to them. This mostly affects their social well-being.
Hence, a child can't be able to learn and comprehend what is being taught in the classroom because of the background sound that may be emanating from other children or the school environment.
If you aren't sure if your children have or do not have Auditory Processing Disorder, then, you might love to have them diagnosed. At Brain Training Australia, we have audiologists who are certified and experienced in Auditory Processing Disorder and are best at managing the condition. Our audiologist would have your child examined to ascertain their speech and hearing disability and ability.
How to Diagnose Auditory Processing Disorder –ADP
While diagnosing your child, we'd use special testing kits specifically for APD. While diagnosing your child there are specific issues we look forward to ascertaining, these issues include; dichotic hearing, auditory closure, temporal processing, binaural interaction, and auditory figure-ground.
Auditory closure
In this case, the child has no other option than to put in speeches in a void area where they think it is necessary or more difficult. This mostly happens when the person who is talking is pretty fast while talking or their words or muffled when this happens, the child won't be able to repeat exactly what the speaker had said, it'd be a mixture of what the speaker said and what the child thought he heard.
Temporal processing
In this condition, the child would require a giving time to be able to listen and process the words that have been said to them. During this time, they'd either be able or not be able to distinguish the difference (s) in the words that were said to them. In this method o[f diagnosis, they'd also be able to identify pitch and tones, get puns and humor in a sentence, etc.
Auditory figure-ground
Here, the child would find it pretty a herculean task to be able to understand speech where there is noise in the background or the environment where they are in. A noisy environment can be frustrating for children who are suffering from Auditory Processing Disorder.
     Mode of operation
We apply the best approach while putting you through your training sessions. First, before we begin our rain training, there'd be a consultation procedure. This would help us know how to go about your condition and how chronic it is.
Neurofeedback Training
We use the most relaxing procedure while attending to you. Neurofeedback is an active and tremendously effective procedure for training the brain and its benefit can't be underestimated. The procedure of neurofeedback is 100% safe, non-invasive, and natural. The process is unlimited to people of all age ranges. All you'd have to do is to relax your physical body while we work on you.
Read The Research
Neurofeedback Brain Training has come a long way in the field of Neuroscience since it was developed by NASA in the 1960s. Read the Neurofeedback for Anxiety Research Bibliography to learn more about the scientific literature on this topic.
Setting A New Standard in Peak Mental Performance
100% Natural, Safe & Drug Free We focus on the source, not the symptoms: train your brain to self-regulate in our safe, natural, non-invasive & drug free approach of Neurofeedback Brain Training.
Evidence Based Practice
Neurofeedback is grounded in decades of evidence based clinical research and neuroscience indicating significant improvement in clients symptoms and overall well-being. Know you are making the best decision for your brain by reading
the latest report
on the actual system which we use at Brain Training Australia™, reflecting the results of Neurofeedback Brain Training based on almost 3 million hours of use internationally.
Certified Practitioners The Practitioners at Brain Training Australia™ are all are Certified Neurofeedback Trainers. When you visit Brain Training Australia™, you will be working with professionally qualified Practitioners with professional experience in Mental Health & Wellness.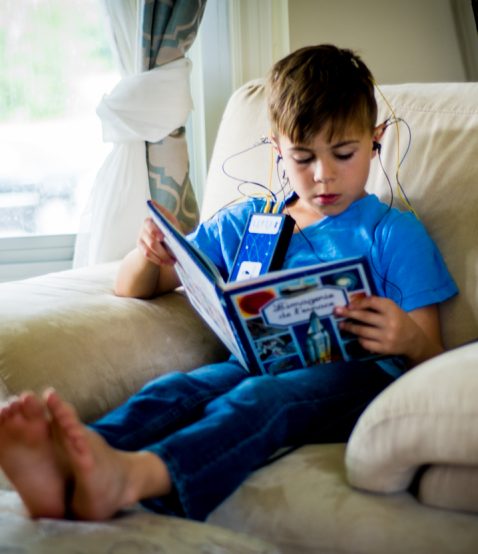 Helping 1000s of Perth Customers Brain Training Australia™ offers a scientifically based results driven approach. We have carefully chosen and invested in Advanced Neurotechnology to afford our clients the best possible experience. Our qualified Practitioners help hundreds of Western Australians overcome their issues every month.
Feel a mental shift from your very 1st Session Neurofeedback Brain Training allows your brain and central nervous system to release old habits and re-train itself in a healthier form. It's like going to the gym for your brain – so it takes time and commitment on your part. On average clients complete a Program of 10-15 sessions, however clients can experience a noticeable change even from their very 1st session.
We measure your progress Before you start you Brain Training Program with us, you will be asked to complete some emotional well-being assessments to gauge your individual starting point. We measure you progress indicators at the end of each session and your intake assessments are retested every ten sessions to monitor overall progress.
Fees & Pricing
Start Brain Training Today
Face-to-face services are available in Perth, Brisbane and Melbourne only.
All other services are delivered by phone and online via Telehealth.
New Client? Then book for a New Client: Discovery Call Today (By Phone, No Cost, 15 mins)
Frequently Asked Questions
Get Help for your
Auditory Processing Disorder Symptoms in Perth
It's like going to the gym for your brain.
Neurofeedback Brain Training is a form of operant conditioning, so in every session you are building on the mental resilience and adaptability gained from the last session. Your brain is like a muscle, so you need to train your mental health similar to training your physical health. You do not need to wait for a few sessions to see if you will feel any different, you will be able to notice this from your first session and to see if this is a modality that you can benefit from. The only thing we need from you is your commitment. Otherwise, it's quite a passive and relaxing experience.
The first step is to get in contact with us and book in for your Complimentary Assessment. The team at Brain Training Australia recognise the unique qualities of all our clients and work closely with you so that you can achieve your goals of optimal mental processing. As you work through a Brain Training Program with us, we use tracking tools to monitor your progress. The average client requires 10-15 sessions and regular sessions are essential.
Come join the millions of Neurofeedback Brain Training users
worldwide and experience the benefits today.
We look forward to helping you live a much richer, happier and healthier life.