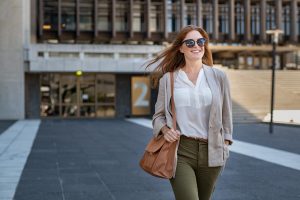 The character strength Humour involves the enjoyment of laughing, friendly teasing, and bringing happiness to others. People with this strength see the light side of life in many situations, finding things to be cheerful about rather than letting adversity get them down. Humour does not necessarily refer to just telling jokes but rather taps into a more playful and imaginative approach to life that that person enjoys.
How to demonstrate this Character Strength:
Movies: Patch Adams (1999), Juno (2007), Old School (2003), Trainwreck (2015), O Brother, Where Art Thou? (2000), About a Boy (2002), The Heat (2013), Neighbors (2014), Silver Linings Playbook (2012), The 40-year old Virgin (2005), Superbad (2007), School of Rock (2003), Sideways (2004).
Songs: I Feel Good by James Brown, Happy by Pharrell Williams, Girls Just Want to Have Fun by Cyndi Lauper, Good Vibrations by the Beach Boys, I Believe in a Thing Called Love by The Darkness, Kids by MGMT, 1234 by Feist,
Suggested strategies that correlate with this strength:
Bring a smile to someone's face every day through jokes, gestures, and playful activities.
Learn a new joke three times a week and tell them to friends.
Watch a sitcom, funny show or movie or read a comic daily
Cheer up a gloomy friend
Find the fun and lighter side in most situations
Be friends with someone who has a great sense of humour.
Impersonate someone and share this with someone close to you.
Go out with your friends at least once a month for bowling, hiking, cross-country skiing or biking – a light cardio-related exercise that you can enjoy and chat about simultaneously.
Play volleyball at the beach, or if you are overseas in Japan or New Zealand, for example, where there is snow – build a snowman!
Send funny emails to your friends.
Dress up for Halloween, or if you are overseas, dress up and Skype a friend to brighten their day and yours.
Play with your pet daily if you have one.
Go with your loved ones to a basketball, rugby or AFL game.
By monitoring the above, you can catch when there is an incongruence in this personal strength. An incongruence will compromise you and cause inner conflict, so the above will help you keep on the right track.
References:
Niemiec, R. M, 2017, Character Strengths Interventions, Hogrefe, Boston
Tayyab, R., Anjum, A., 2005, 340 Ways to Use VIA Character Strengths, University of Pennsylvania