Benefits of Neurofeedback Training for Aphasia
Drug-free, 100% natural, and a professional wellness approach adopted.
Advanced technology and types of equipment for training.
Professional team of practitioners.
Complete follow-up during and after the period of training.
A non-invasive method of treatment.
We provide you with the most advanced Neurotechnology types of equipment.
Our team of professionals has been in the business for a long and is certified in offering you the best of services for your health and overall well-being.
Our sessions are time-friendly and would not interfere with your daily routines or personal affairs.
Neurofeedback Brain Training As Seen In...
In this Journey You're not alone...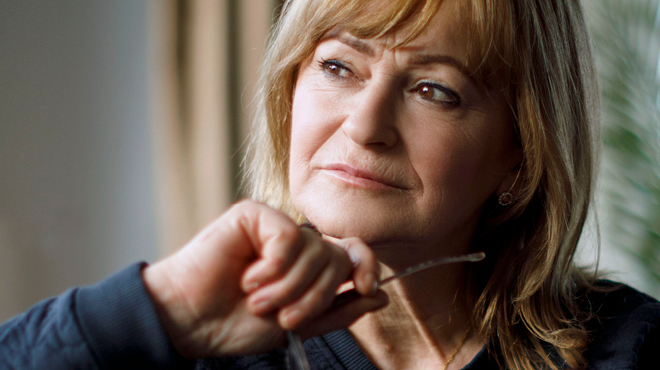 Aphasia can be a very hard health condition to find oneself in. It isn't just a defect that can vanish overnight, or at a given time, per se. Aphasia is a life-long health condition that the sufferer can only live with.
However, in the absence of a normal way of communication, the patient can learn new ways to make communication easier. This is because the communication deficiency can't be recovered. The only way it can be contained or managed is by learning new communication abilities and rebuilding them.
Don't know how to go about it? Do not worry!
You are not alone in this journey. We are right by your side and are out to provide you with substantial assistance.
In the national population, about 13.7% of people are suffering from aphasia. Aphasia includes the ability not to communicate as well as the inability to recognize or remember things.
The good thing is that help is finally here. Hence, you won't walk and work alone while suffering on this journey. We are right by your side and ready to see you contain, manage, and become better at handling your condition –aphasia.
We are Brain Training Australia and we give you substantial and optimum Neurofeedback training for people who are suffering from Aphasia. Not just that, to be able to partake in the sessions of our training, you must be ready and strong-willed at managing your condition. This would help us serve you better and obtain the desired result.
What more?
Our training is done the natural way, using the safest procedure, and is also drug-free. We do not give our patients drugs while treating them. Aside from the medical aspect of our training, we also offer our patients with therapy and consultation sessions. We don't just resume the training with you; there'd be a consultation session and procedure where we'd get to know your challenges better and how to go about the treatment.
In our training, we use the best, most advanced, and trendy neurotechnology equipment to serve our patients better and obtain the desired result.
Our training tools and equipment are all authorized by the U.S Food and Drug Administration –FDA. This means that our catering for your well-being is certified by the national body, thus increasing your chances of averting risk or any sort of complications in your quest for managing your condition.
Aphasia is a common language disorder that can be suffered by people of all age ranges. It is the disability to understand or put language together. This is usually a result of damage that happens to a part of the brain area. Part of the major causes of aphasia is trauma in the head and stroke. Aphasia can also be an effect of a traumatic incident in any part of the body post-trauma, tumor, infection in the brain, and neurodegenerative condition, to mention but a few.
People who suffer from aphasia are mostly impaired by speech or language which is mostly a result of damage that is significant to any area of the brain. Most of these damages are also gotten from brutal injuries as well as chronic ailments.
Different problems are usually faced by people who are suffering from Aphasia. Amongst others include;
Problems identifying and pronouncing words.
Inability to speak.
Inability to read and write.
Difficulty in expressing language.
This damage in the head usually occurs in the left region of the brain.
Moving further, I'd also love to bring to your knowledge that there is no permanent cure for aphasia. However, it can be contained and managed by the person suffering from it.
One of the major ways of containing aphasia is speech and language therapy. Here you'd meet a speech and language therapist who'd help you and guide you through the management process of your aphasia.
The aim of the speech and language therapy is to help you regain a part of your communication ability. The speech therapist would also help you to find and improve alternative methods of communicating with people.
How you can diagnoseAphasia?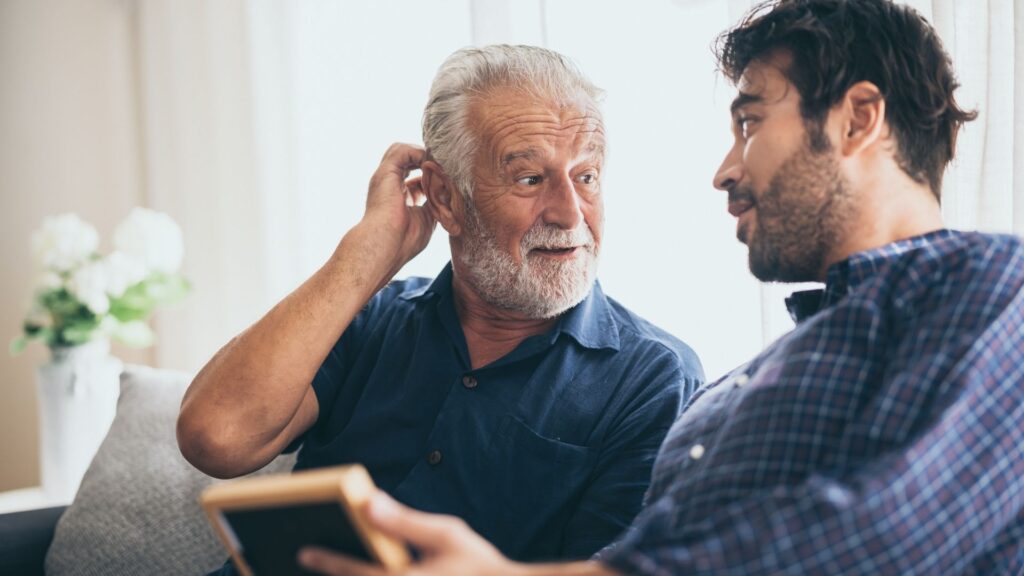 Most times, aphasia is diagnosed in time in people. Other times, it requires a special medical attention to be detected; this depends on the severity of the aphasia as it varies from one person to another.
So, to be able diagnose the aphasia condition, at Brain Training Australia, some tests would be carried out by one of our speech and language therapists who'd at the end of the diagnoses refer you to the right session for your treatment.
While running our tests on you, we'd apply easy exercise, like asking our patients to identify objects, say few words, and identify colors and name them. They may also be asked to repeat words said by the therapist, repeat sentences and practice reading and writing.
These exercises would help our team of certified therapist and wellness practitioners to understand our patient's ability to be able to understand simple grammar and sentences, be able to say words and express phrases, and show their reading and writing abilities.
Types of Aphasia
As known, there are various types of aphasia, and as they vary so are differences on the effect they have on people. There many of the aphasia condition, however Broca's Aphasia, Anomic aphasia, and Wernicke's aphasia are the most popular types of aphasia. Another major type of aphasia is the progressive aphasia –PPA. PPA, unlike other types of aphasia that have already been mentioned is degenerative, in other words it tends to get worse and more complicated as the time goes by.
TREATMENT
At Brain Training Australia™ we pick and make critical every single detail of all we need to know about your health condition and we give you the best of training that'd help you effectively manage your aphasia.
Neurofeedback
Our neurofeedback training provides you with optimum relaxation and gives you the most calming process. It is absolutely beneficial for a patient who wishes to overcome aphasia and be in total control of themselves and how they speak. Our training is suitable for people of all age range. All you are required to do is to duly follow instructions and be consistent in your training. We'd handle the rest.
 Totally genuine, safe, and natural!
We apply safe and natural measures while treating our patients. Our methods of treatment are all safe, non-invasive, and natural. We look beyond the symptoms and we focus on the source. Our approach and procedure at Neurofeedback brain training is all top notches. We are your best bet!
OUR TEAM OF PROFESSIONALS
Our team of medical practitioners, counsellors, and therapist at Brain Training Australia are all certified practitioners who have been in the industry for long and have garnered enough experience to help you with. They all have a certification in physical and psychological health and wellness.
Our Modus Operandi
Our mode of operation is quite unique and our programs are designed in a way that it does not interfere in your personal schedule. We also run emotional well-being tests on our patients before, during, and after the process of the training sessions.
More so, we follow you up. We do not just leave you at the end of the training we keep tabs with you to help gauge the process of your of your progress.
Fees & Pricing
Start Brain Training Today
Face-to-face services are available in Perth, Brisbane and Melbourne only.
All other services are delivered by phone and online via Telehealth.
New Client? Then book for a New Client: Discovery Call Today (By Phone, No Cost, 15 mins)
Frequently Asked Questions
Get Help for your
Aphasia Symptoms in Perth
It's like going to the gym for your brain.
Neurofeedback Brain Training is a form of operant conditioning, so in every session you are building on the mental resilience and adaptability gained from the last session. Your brain is like a muscle, so you need to train your mental health similar to training your physical health. You do not need to wait for a few sessions to see if you will feel any different, you will be able to notice this from your first session and to see if this is a modality that you can benefit from. The only thing we need from you is your commitment. Otherwise, it's quite a passive and relaxing experience.
The first step is to get in contact with us and book in for your Complimentary Assessment. The team at Brain Training Australia recognise the unique qualities of all our clients and work closely with you so that you can achieve your goals of optimal mental processing. As you work through a Brain Training Program with us, we use tracking tools to monitor your progress. The average client requires 10-15 sessions and regular sessions are essential.
Come join the millions of Neurofeedback Brain Training users
worldwide and experience the benefits today.
We look forward to helping you live a much richer, happier and healthier life.