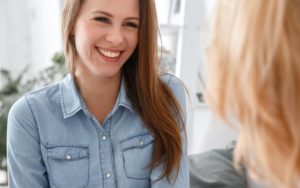 The character strength of integrity is manifested speaking the truth and presenting oneself in a genuine way. A person of integrity is:
– open and honest about their own thoughts, feelings and responsibilities
-careful not to mislead through either action or omission.
How to demonstrate this Character Strength:
Movies: A Few Good Men (1992), Erin Brockovich (2000)
Songs: My Way (Frank Sinatra), The Rose (Bette Midler), On the Road to Find Out (Cat Stevens), The Miseducation of Lauryn Hill (Lauryn Hill).
Suggested strategies that correlate with this strength:
Avoid telling small, white lies or exaggerations to friends and family members (including insincere compliments).
Think of creative yet honest ways to relating to others.
Monitor every time you tell a lie, even if it is a small one. Try to make your list shorter every day,
Monitor the omission of information from yourself and others
Rate your satisfaction with authentic, honest and genuine deeds as opposed to inauthentic and less than honest actions. For example if you are out for a meal and it wasn't very good, then provide constructive feedback to that effect.
Monitor whether your next five significant actions match your words and vice versa.
Write on issues about which you feel a moral obligation. This can help consolidate and integrate your thinking.
Think and act fairly when you face the next challenge, regardless of whether it will make you popular or not. It is highly likely that it is hard for you to make unpopular decisions, however when you dont you are compromising this character strength.
Identify your area of strongest moral convictions and set your priorities according to them.
Seek roles with clear structure that allows you to be honest and authentic.
Learn and practice the ethical standards of your profession. If you are struggling with your work identify, then reconnect with your values and refer to the ethics of your profession as you need to. You will find comfort and relief in ethical guidelines to help you thrive in this character strength.
By monitoring the above, you will be able to catch when there is an incongruence in this personal strength. An incongruence will compromise you and cause inner conflict, so the above will help you keep on the right track.
Yours in wellness,
Elaine x
Elaine Corcoran
Clinical Director I Brain Training Australia I Perth WA
References:
Niemiec, R. M, 2017, Character Strengths Interventions, Hogrefe, Boston
Tayyab, R., Anjum, A., 2005, 340 Ways to Use VIA Character Strengths, University of Pennsylvania