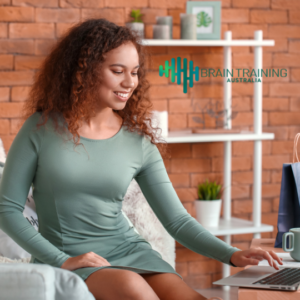 Our team of Counsellors provide clients with an opportunity to talk in confidence in a non-judgemental and supportive way.  We offer our clients Online Counselling and Cognitive Behavioural Therapy (CBT) support which clients can access in the comfort of their own home, all across the globe.
Our approach to Counselling is concerned with how the brain and the rest of the nervous system influence a person's cognition and behaviors.  We consider how neurological process (our brain behaviour) can influence our decisions and actions – in other words we help get to the core of your problem. Our Counsellors are dedicated to helping our clients be the very best version of themselves and to unlock their naturally ability and full potential.
Our clients are engaged to better understand their current problems, we provide useful strategies along the journey and help you achieve a higher quality of life. This service is provided online via our private Telehealth Platform to ensure a secure connection and maintain client confidentiality.
What is the difference between Counselling and Cognitive Behavioural Therapy (CBT)?
Counselling is recommended for adjusting to challenging life circumstances or when the problem is unknown.  Many people use CBT when they know what the problem is, and the problem in their life is caused by something that cannot be changed (such as a job loss, or the loss of a loved one) or when they don't know how they want something to change (such as relationship issues).
Counselling
Anyone with a personal concern can access Counselling support, who can access a trained, objective professional with whom you can build a therapeutic and trusting relationship.
Counselling is a talk-based therapy, which involves working through your personal problems in a positive way by helping you to clarify the issues, explore options, develop strategies and increase self-awareness.  Common issues that people seek counselling for include:
Cognitive Behavioural Therapy (CBT)
Cognitive behavioural therapy (CBT) is one of many types of Therapeutic Counselling used to treat and manage problematic thoughts and behaviours.
Undertaken from the perspective that underlying thoughts and attitudes are the primary influences on behaviour, CBT attempts to challenge these feelings and change the way they might influence our actions and habits. Unlike many other therapies, CBT does not rely on medications but instead, examines our thoughts and how they may have developed through prior experiences.
Typically a short-term treatment, CBT can help tremendously where a specific issue causes grief and blocks the ability to perform tasks or live a healthy day-to-day life. These may include:
Cognitive Behavioural Therapy (CBT) works by helping the client to identify which thoughts and feelings are causing distress, and developing plans to actively challenge these issues. The aim is to teach the client that while the environment cannot change for you, you can change your view of the environment. With this new perspective, the client shall have the tools and methods to now live a positive and healthy lifestyle.
How do I know which is right for me?
The decision of which type of therapy is right for you, is based on the nature of your problems, your personality, preferences, time and budget.
To support you in deciding what might be the best possible avenue of therapy, your dedicated Counsellor works with you in your First Appointment to discover the best solution for you.
You can choose to access Counselling or Cognitive Behavioural Therapy (CBT).  Don't worry if you book in for the wrong one – we will just easily fix that for you in your First Appointment once we get a true understanding of your challenges. It may even be the case that your presenting challenges require a blended modality so we remain open and non-restrictive as we work through your presenting concerns.
Your Payment Options
You can pay as you go for $150 per session.  Discounted packages available when you purchase in groups of 3 sessions, 5 sessions or 10 sessions to make your Counselling process more affordable. Your Counsellor will discuss these options with you in your Complimentary Assessment Appointment.
I need to speak with someone.  How do I get started?
Simply fill out the online inquiry form to the right of the screen and one of our Health Practitioners, dedicated to you, will be in contact with you within 24 hours to help you with your inquiry.  Alternatively, you can simply book online.
How do I pay for my Session?
Your Complimentary Assessment Appointment is provided free of charge (15 minute introduction) as this is time that our Counsellors like to invest in potential clients to learn if we are compatible.
From there, your Counsellor will put together a plan and book in your Counselling Session or Sessions, they guide you through the process.  Payment is required at the end of your Counselling Session which your Counsellor will process for you.
We look forward to hearing from you!
We recognise the unique qualities of all our clients and will work closely with you to personalise your support so that you can achieve your goals of optimal mental processes.
We are ready to help clients work through their challenges. We look forward to helping you live a much richer, happier and healthier life.
IMPORTANT: we are not a crisis helpline so if you are in crisis right now please call Lifeline on 13 11 14