Evidence Based All-Natural Neurofeedback Brain Training for Anxiety
100% Safe, Natural and Non-Invasive and Drug-Free approach to Wellness
Advanced Neurotechnology
Evidence-based methods supported by Clinical Research
Certified Neurofeedback Practitioners
Personalised Brain Training Programs to suit your schedule and budget
Feel a mental shift from your first session
Neurofeedback Brain Training As Seen In...
You Don't Need to Suffer Anxiety Alone...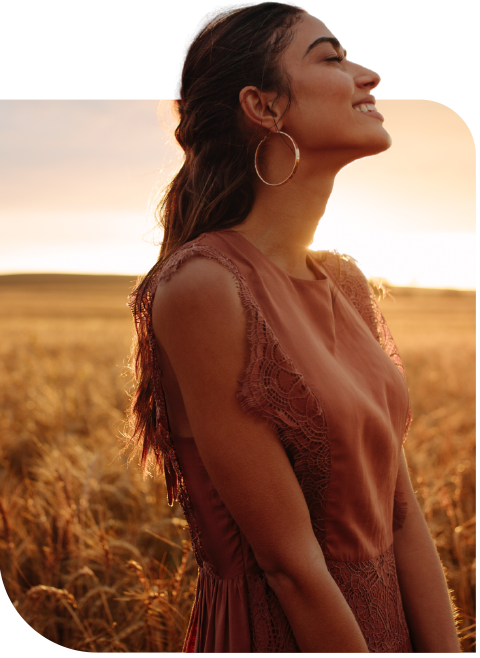 Anxiety can be uncomfortable and unnecessary. Anxiety disorders are common in people of all ages and can range from mild to extremely severe. In Australia, 14.4% of the national population each year and on average, 1 in 4 people (1 in 3 women; and 1 in 5 men) will experience anxiety. Anxiety disorders include generalised anxiety disorders, phobias, obsessive compulsive disorder, and post-traumatic stress disorder.
Thankfully, help is available for those who wish to contain, alleviate and resolve their anxiety and associated symptoms. While some prefer to access support via their GP for medication or pharmaceutical interventions, some people prefer talk therapy and others prefer more natural interventions.
At Brain Training Australia™ we offer Neurofeedback Brain Training for those wishing to opt for a safe, natural and drug-free option to natural Wellness. Using the world's most advanced neurotechnology, NeurOptimal® Neurofeedback Training is approved by the U.S Food and Drug Administration (FDA) and a general wellness product, which means it caters for your overall wellness and it presents a low risk to the safety of users. Now doesn't that sound simple! Well, it is.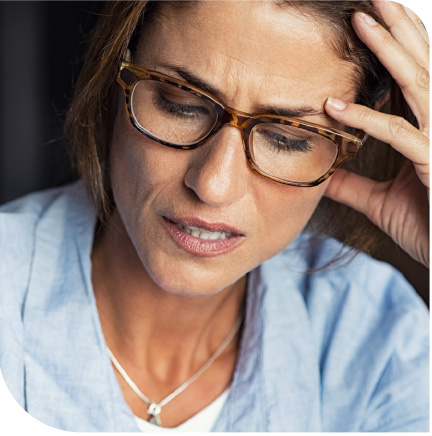 Anxiety is a stress response. Our brains are wired to trigger a stress response for when we feel unsafe, vulnerable, and insecure or threatened in any way. This is a useful survival warning system for detection of potential threats or situations when our lives are in danger.
We release a surge of a stress hormone called cortisol and adrenaline into our nervous system, which then helps us to face these challenges and to remove ourselves from the situation, therefore keeping us safe.
Unfortunately our brains are unable to detect the difference between when our lives are actually in danger versus an uncomfortable situation or when a task becomes demanding. Be it real, or be it perceived your brain only knows how to do one thing. It tries to protect you by putting you into a stress response.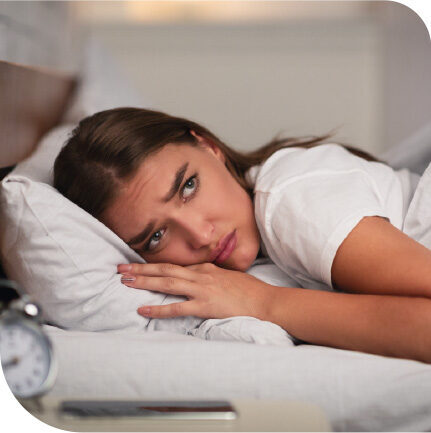 Over time and with continuous exposure to stress (be it real or perceived), the result of the chemicals and hormones being produced, cause a state of overhwelm, constant thoughts, a feeling that everyting is important and an inability to switch off often resulting in poor sleep patterns.
Continuous exposure to stress can cause you to become anxious. When we experience the symptoms of anxiety, the stress response has gone too far and essentially got stuck, therefore we need to retrain our brains to understand that it doesn't need to be in this heightened stress state.
Anxiety can come in many forms, whether it is a fear of social situations or of something specific and unreasonable, there tends to be many common symptoms and signs:
Physical: Increased heart rate, fatigue, sweating or perspiration, shakiness and dizziness, hot and cold flushes, and difficulty breathing.
Emotional: Unreasonable amounts of worry, fear, catastrophising, insomnia, nausea and obsession
Cognitive & Psychological: Avoidance of situations or people, inability to concentrate, inability to focus, constant thoughts, constant thinking, overthinking, mind chatter
Behavioural: hypervigilance, feeling overly alert or on edge, irritability, restlessness
These symptoms can take a long time to develop, so they may be considered by many to be regular characteristics of an individual. It is therefore important to be aware of these signs and if they may be developing in yourself, a friend or a family member. If you notice the above symptoms in yourself or some you care about, then know that it is tie to retrain your stress response and get Brain Training.
At Brain Training Australia™ we use NeurOptimal® Neurofeedback Brain Training to help you regain your sense of calm, focus and clarity in your everyday life, naturally.
How Can We Help Your Anxiety
At Brain Training Australia™ we off Neurofeedback Brain Training for clients struggling with anxiety and opting for a safe, natural and drug-free approach to retrain your brain activity.
Neurofeedback
Neurofeedback is a highly relaxing process and can benefit absolutely anyone who wishes to overcome anxiety and be well. Suitable for children, teenagers and adults. It is safe, natural, non-invasive and drug free. The client is simply required to relax in a recliner armchair while the Advanced Brain Training technology detects turbulence or inconsistencies in brainwave activity using an EEG, and corrects it using auditory perception interruption as you listen to some nice relaxing music.
Read The Research
Neurofeedback Brain Training has come a long way in the field of Neuroscience since it was developed by NASA in the 1960s. Read the Neurofeedback for Anxiety Research Bibliography to learn more about the scientific literature on this topic.
Setting A New Standard in Peak Mental Performance
100% Natural, Safe & Drug Free We focus on the source, not the symptoms: train your brain to self-regulate in our safe, natural, non-invasive & drug free approach of Neurofeedback Brain Training.
Evidence Based Practice
Neurofeedback is grounded in decades of evidence based clinical research and neuroscience indicating significant improvement in clients symptoms and overall well-being. Know you are making the best decision for your brain by reading
the latest report
on the actual system which we use at Brain Training Australia™, reflecting the results of Neurofeedback Brain Training based on almost 3 million hours of use internationally.
Certified Practitioners The Practitioners at Brain Training Australia™ are all are Certified Neurofeedback Trainers. When you visit Brain Training Australia™, you will be working with professionally qualified Practitioners with professional experience in Mental Health & Wellness.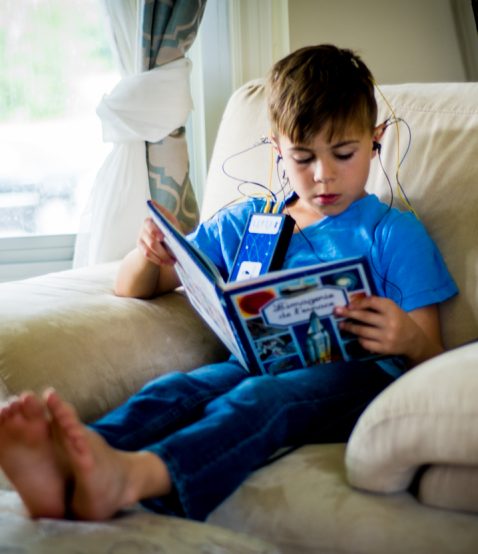 Helping 1000s of Perth Customers Brain Training Australia™ offers a scientifically based results driven approach. We have carefully chosen and invested in Advanced Neurotechnology to afford our clients the best possible experience. Our qualified Practitioners help hundreds of Western Australians overcome their issues every month.
Feel a mental shift from your very 1st Session Neurofeedback Brain Training allows your brain and central nervous system to release old habits and re-train itself in a healthier form. It's like going to the gym for your brain – so it takes time and commitment on your part. On average clients complete a Program of 10-15 sessions, however clients can experience a noticeable change even from their very 1st session.
We measure your progress Before you start you Brain Training Program with us, you will be asked to complete some emotional well-being assessments to gauge your individual starting point. We measure you progress indicators at the end of each session and your intake assessments are retested every ten sessions to monitor overall progress.
Fees & Pricing
Start Brain Training Today
Face-to-face services are available in Perth, Brisbane and Melbourne only.
All other services are delivered by phone and online via Telehealth.
New Client? Then book for a New Client: Discovery Call Today (By Phone, No Cost, 15 mins)
Frequently Asked Questions
Get Help for your
Anxiety Symptoms in Perth
It's like going to the gym for your brain.
Neurofeedback Brain Training is a form of operant conditioning, so in every session you are building on the mental resilience and adaptability gained from the last session. Your brain is like a muscle, so you need to train your mental health similar to training your physical health. You do not need to wait for a few sessions to see if you will feel any different, you will be able to notice this from your first session and to see if this is a modality that you can benefit from. The only thing we need from you is your commitment. Otherwise, it's quite a passive and relaxing experience.
The first step is to get in contact with us and book in for your Complimentary Assessment. The team at Brain Training Australia recognise the unique qualities of all our clients and work closely with you so that you can achieve your goals of optimal mental processing. As you work through a Brain Training Program with us, we use tracking tools to monitor your progress. The average client requires 10-15 sessions and regular sessions are essential.
Come join the millions of Neurofeedback Brain Training users
worldwide and experience the benefits today.
We look forward to helping you live a much richer, happier and healthier life.